Courtney over at
Swimming Into Second
is hosting a...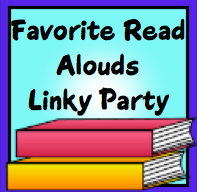 Who doesn't love talking about children's literature?! So, join in and link up! :)
My favorite children's book of... all time... is... (drum roll please....)
There is just something timeless about this book! I have an insane adoration for Kevin Henkes... the way he writes and how he uses fabulous, descriptive vocabulary in his writing. I love all his books, but Chrysanthemum takes the cake for me. My number one, all time, favorite, children's book!
So, head on over to see what all the other teachers in our blogger circle love, appreciate, and find inspiring in their classrooms!