The fabulous ladies over at...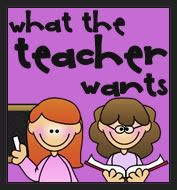 are having their FIRST ever linky party. And, seriously, what could be a better way to start linking up then with sharing what we're thankful for! Thumbs up, ladies! :)
1. What are you thankful for in your classroom?
I am thankful for the LOVE and CARING my kiddos have for one another. I shared with my children why I was thankful for them yesterday, and we talked about how hearing all those nice things made their hearts happy. You should have seen all the smiles, hugs, and love flowing in this classroom! It was amazing! They then were able to share the love by writing and sharing what they were thankful for. I was so happy to see my kids sharing people who make their heart happy, as opposed to the typical PS3 or Wii! :) (Though, I did have one kiddo write they were thankful for "whatever." Ha ha ha ha!)
2. What person are you most thankful for?
This is easy. My husband, Mr. Davis! :) He is supportive, amazing, down to earth, hilarious, adorable, comforting, etc, etc... I could go on and on. When I get insane with work and whatnot, he keeps me sane. I love him! :)
3. What 3 blogs are you most thankful for?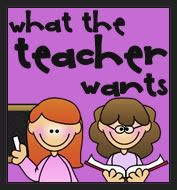 It was the first blog I ever started exploring, and I love the resources I found.
To this day, it's still the 1st blog I go to when reading my feed! You ladies do a great job! I'd be lost without you as my go-to for ideas and resources.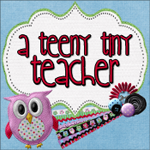 Hilarious! Feels like she could be my BFF! Says all the things I'm thinking! Kristin cracks me up with her stories and her fabulous ideas/resources. Without her humorous perspective, I think there might be days I wouldn't have made it through with my K kiddos! Thanks, Kristin for keeping me laughing and learning!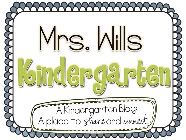 Wait! You mean people share their resources on the internet? They don't just hold on to their fabulous ideas for their own using? Mrs. Wills was the first person I saw sharing, sharing, sharing when I started reading teacher blogs, and I adore her work station and center materials. Thanks for getting my brain moving and finding fun and interesting ways to extend thinking during centers in my classroom!
4. What guilty pleasure are you most thankful for?
Naps, naps, and more naps! I love to nap whenever I can. My husband thinks I'm ridiculous, but allows me to snuggle up in the bed whenever I am drowsy. Can I get a woot for naps?! :)
5. What are you most thankful for?
My friends and family... without them, I wouldn't have the support to try the things I do, achieve the things I have, and be the person I am! I love each and every one of them!
Are you feeling the love like my K kiddos did? I am!
(I am also feeling the LOVE of having t-minus 4 hours left until Thanksgiving Break begins! Not gonna lie... ready for a break!)
Have a wonderful Thanksgiving, and I'll see you on the flip side with some recording sheets for Christmas work stations! Woo hoo!