*sigh* How nice is it to have a long and lazy and leisurely Sunday? I'm smiling from ear to ear as I sit in my favorite chair and my hubby lounges on the couch. Did I mention I am watching SNL too? (Not that funny if you haven't watched it yet, but tolerable...) I have been dreaming of "Fall Back" day all week, and I'm so glad it's here!
Along with my lounging, I've been blog stalking and Pinning away! :) (Seriously, I've been Internet deprived all week, and it will only get worse with report cards & parent/teacher conferences!)
A Teeny Tiny Teacher
posted her "Currently November" from
Oh' Boy 4th Grade's Linky Party
and I decided to join in!
Can you tell I have a one track mind right now?
Report Cards and Conferences.... Report Cards and Conferences...
Here are the links to my current blog stalks right now... I love their resources, the way they write, and what wonderful inspirations they are! :)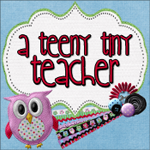 Sooooo, yeah. That's where I am right now... relaxing, trying to get organized, and contemplating the challenges of report cards and conferences. How are you spending your extra hour today? Work? Pleasure? A bit of both? Regardless, I hope you're having a super Sunday!