First off, I must inform you, I'm caffeinated at 10:30 PM! You'll probably see lots of exclamation marks in the post, as well as possibly erratic writing. Ha! Seriously, this weather (constant rain) blows and gave me a whopper of a headache. Thus, why the ibuprofen + 2 cups of coffee occurred at dinner. Did I mention what that equaled? Oh right, an in no way tired ME! :)
I guess that's for your benefit though! (See, I told you, lots of exclamations!) I'm going to have my very first, very official, very special, very fun, very
caffeinated
awesome giveaway! Because, lets be real, who doesn't love F-R-E-E?
I'm relatively new to Bloggy Land (much like Candy Land?) and have finally achieved my first 50 followers! Woot! Slow and steady wins the race, and yes, I know, it's not the size of your following that matters... it's what you do with it? And, here's what I'd like to do... give you free things from two of my blogger buddies... how does that sound?
My pals, Robyn & SueBeth at...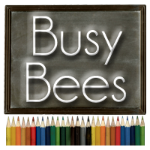 have generously donated their Gingerbread Mix Unit!
We're talking...
Gingerbread Words, Word Wall Cards with Pictures, Matching/Memory Game with Word Cards and Picture Cards, Writing Activity to Record Results from Matching Game, Story Picture Cards to Use for Retelling Different Versions of Gingerbread Stories, Individual and Large Group Character Feeling Cards, Graph to Record First Bites of Gingerbread Cookies!
But, wait... there's more!
Did I mention, my blogger pal, Jen at...
had been, oh so generous as well? We're talking...
and
oh, and a sight word reader and a coordinating candy patterning activity too!
Hooray for the generosity of great teachers, with great ideas, cute fonts, and mad organizational skills! Thanks ladies!
I, myself, have been lucky to acquire some extra Scholastic books and would love to send those out to the winner of the giveaway as well! The books include:



So.... here's you can win this fabulous wintry mix of activities and random mix of books!
Follow me... Kim at Carried Away in... Kindergarten and comment that you do!
Follow my pals at Busy Bees and comment that you do!
Follow my girl Jen at Mrs. Huff's Kinderblog and comment that you do!
Tell your favorite holiday song! I've been obsessed with that Spotify player and have had Christmas music in HEAVY rotation!
So, 4 chances to enter! Please leave a comment for each entry... and do so by Saturday, December 10th at 11:59 PM. The winner, winner, chicken dinner will be posted Sunday! :)

Hooray... okay it's after 11:00 PM, and I'm still not the least bit sleepy. Fingers crossed for a delay tomorrow AM, because I am going to be tired! Nighty night!