And, I'm not talking about the ones you may have had in college!
It is H-O-T!
And only going to get hotter! I'm so glad I had a case of water here at school for my kindergarten kiddos. They were parched post-recess!
Luckily, we are at t-minus 2 days! (WOOT!) I have grade cards, end of the year packets, end of the year gifts, end of the year everything.... DONE! Okay, not everything. I still have to pack my classroom because we're moving buildings, but all the little doo-dads and whatnots we have to do to close up the year are complete. I'm looking forward to packing up my room in peace (without little kiddos constantly asking me what I'm doing!).
Today, we finished our memory books. They loved working on them every minute! Thumbs up to Lidia Barbosa at...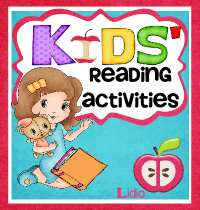 ... for such an awesome freebie during teacher appreciation week! My kinders loved recording their kinder memories!
Of course, as a yoga lover, I was so happy to see this as a favorite center...
Um, is that not the cutest? We have green yoga mats! Love it!
Also, I have been OBSESSED with the "krazy kool summer" theme I've seen floating on blogs and Pinterest! I have to give another set of thumbs up to Teri at A Cupcake for the Teacher for her super cute tags! Click the link above to go to her post and freebie!
I gave my kids these beauties today...
There are totally bubbles hidden in the middle... plus, I wrote their names on their tumblers!

One of my kids said he was going to take his twirly straw and cup to the beach! Hooray!




Okay, I've been abandoning hubs this evening! He called and wanted to see if I wanted to meet for dinner. Hmmm, it's 90 degrees. I've been with 22 5, 6, and 7 year olds all day. I have been packing my things and am sweaty mess. Yes, dear. I'd LOVE dinner...
... and, I may make it a "Thirsty Thursday" with a margarita to cool me off! :)