Please disregard my previous post. I'm still navigating the disintegration that is Google Reader. I'm not 100% sure what all is going to happen, but I'm happy to know my blog is "claimed." (Does anyone really know what that means?) LOL!
Anyways, here is today's regularly scheduled post, linking up with...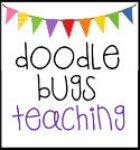 for...
So, here it goes...
OMG! We are getting an ULTA in my Target-less small town! No more will have to drive at least an hour away to get my ULTA lipstick or use my $3.50 off coupons. HOORAY!
This has been my coffee situation this week. (Yes, that is a rubber band.) Apparently "pour over" coffee is all the rage, but I can't find my coffee maker, and my Verismo is out of coffee pods.
(Target-less town = a town with a Starbucks that DOES NOT carry Verismo pods.)
Thank you Hobby Lobby for listing Scentos at "summer" merchandise. This 3 pack only cost me $2.04 with 66% off. Is that any good? I was excited, but I think others have found better Scentos deals out there. Lets share the bargains in comments, okay?!
I got a UPS delivery update in my mailbox from a company called Drawing Board. I think I entered a giveaway, but I'm not sure what is coming my way. Hmmmm.... what do you think is coming from UPS??
And, last but not least, everyone, along with me, is trekking over to Bloglovin'! Come join the fun by clicking my button along the side!