Good ole summer. A time to reflect on the previous school year and try to get your "you know what" in order for next year! LOL! Seriously, how great is the teaching profession? We reboot at the end of every school year and can reflect on the good, the bad, and the ugly.
One of my uglies is... Guided Reading. Okay, not the act of working on Guided Reading with my kinder kiddos, the organization of my lessons are atrocious! The picture below is where 9 out of 10 GR lessons are written...
Yup, my lessons and groups are usually scratched in pencil or Sharpie on a Post-It, stuck in a manila folder for me to search for the next day! Ahhhhhhh! I need to find a better system and get my "you know what" together!
Luckily, I found...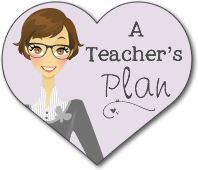 Whew! Just in time! I browsed on over and found templates & resources for my classroom. Ms. M has pre-made lesson plan templates for all grades. She has area specific lesson plan templates for Daily 5 and, wait for it, GUIDED READING, and so much more! I could spend hours perusing her store! I wish I had an eye for the detail she puts in her lesson plan templates. There are places for objectives, strategies, groups, materials, etc. You can type your plans in Word or write them in by hand on the PDF file. Functional for all teacher types!
Now the magic behind A Teacher's Plan is the wonderful Ms. M! Check out her blog by clicking the button below! You'll see the same kind of detail she puts into her plans in her classroom happenings as well! L-O-V-E it!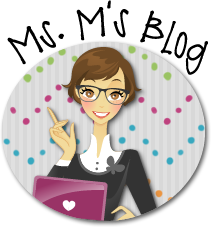 If you are looking to organize your planning, I highly suggest you hot tail it over to... A Teacher's Plan and check it out. My description is not even doing it justice! Oh, and did I mention she creates custom templates as well? WHAAAAAAT? My wheels are spinning about what my next template need will be.