Whoa, fella! When did July get here? How is my first month of summer vacation over? I just looked at July's calendar and it is busy... but in a good way! Lots of get togethers, trips, and good times with family & friends. What does your July look like?
I'm linking up with Farley at...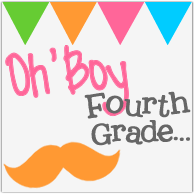 for her monthly Currently linky party! Check it out!
I'll be brief...
My goldfish are like dogs and greet me when I wake up in the morning. The come to side of the tank and are like, "Hey! Hey! Remember us? You want to feed us?" They also play with gravel. Oh, Max & Mario, who would have thought I'd be attached to two classroom pet goldfish?
Naps are my world during the summer!
What headers should I use? Should I do solid backgrounds or chevron for my words? Should I move my word wall? I spend a lot of time thinking about this.
Ugh. My Scotch one went caput after a month. Any suggestions on tried and true laminators?
I made a promise I would not read anything school related until I read a book for pleasure. I am struggling and keep buying books on my Nook, but I haven't finished any. Guess I can read two at the same time, huh?
I see and hear a lot of people asking "How do you...?" or "Will you...?" or "Can you...?" Never underestimate the power of Google people! All the bloggers who have come before you had to figure out how to link to pictures, create a linky party, entice followers, etc. We tell our students to research things on their own before asking us, don't we? I know it takes longer and is sometimes frustrating, but I can tell you, there is nothing like the satisfaction of figuring out how to add social media buttons without asking anyone (except Google) for help! :)
Whew! Another Currently in the books! Next month's is August, and that's my back to school month... AHHHHHHHHH!
Oh, I almost forgot! My flash giveway from yesterday... Sara at...
was the big winner!
Thanks to everyone who commented! Sara, I will e-mail you the "No Students!" Centers to your blog e-mail address!
Happy First Day of July, one and all! Lets make it an awesome month! :)