Hi all! I am so excited to be linking up with the fine ladies who lead the way at...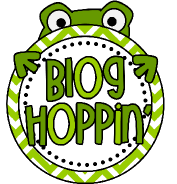 Teacher Week is such great fun because you get a chance to know your bloggy buddies better and make some new ones! And, today's post couldn't be more perfect as I'm in the process of getting my back to school letter ready for my my new back of kindergarten kiddos!
I don't remember meeting my kindergarten teacher for the first time, granted that was 28 years ago. (Oh. My. Goodness. That makes me feel elderly!) And, I don't remember if I received a letter or card from them introducing themselves. But, I do know how important it is to get the year started on the right foot.
So, I just took an obscene amount of time whipped up this letter to send to my new batch students! It's also the perfect way to let you know more about me! :)
I'm going to copy these two pages, double sided, on neon colored paper. (Seriously, who doesn't L-O-V-E neon paper?) I'm torn between bright yellow (my classroom colors) and bright orange (my school colors). What do you think?
Okay, I'm off to go check out all my bloggy buddies posts for...
Teacher Week 2013!
I hope you check out, link up, and enjoy the inspiration before back to school! See you tomorrow!