Oh. My. Goodness.
How is it already December?
How did it sneak up on me like this?
My last post was in October, and then BOOM, it's December!
I have a good reason for my absence in blogging though...
It starts with a B, ends with a Y, and has an AB in between.
Yup. Hubs and I are expecting a little one in May! We don't know if we're going pink or blue yet, but we'll be finding out soon. (Thank goodness, because it's starting to drive me nuts!) How on earth am I supposed to buy clothes on clearance if I don't know who I'm buying for? We can't wait to find out and are thrilled to be expanding our little family!
So, onto this month's Currently, hosted by our pal Farley at...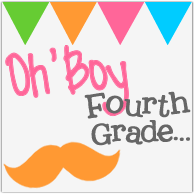 My fav tradition is having A Christmas Story on in the background all during Christmas Day! My dad, who passed away last year, loved this movie! It reminded reminded him so much of his childhood! We would turn it on Christmas Eve night and pick right back up in the morning. It was always on, and it will always be one of my favorite Christmas movies... and memories I share of my Pops!
I, reluctantly, need to get working on my lesson plans. You saw my countdown up top, even though I haven't even returned back to school from Thanksgiving Break! Only 19 more days, 15 more school days, until Christmas vacation. And. This. Is. Exciting. We have TWO FULL WEEKS OFF! Hooray! We can do this peeps! I know it!
Have a great start to your week and enjoy this pic of
Mrs. Wheeler
spending some time with her niece or nephew! Rub my growing Buddha belly, Mrs. Wheeler!
PS: If you have anything on your wish list or in your cart, tomorrow and Tuesday are the time to buy...
I know I'm going to be a-shop-shop-shopping!