Hi friends! I'm linking up with...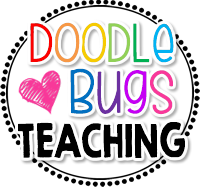 For her weekly...
Check it out...
This little gal had her one year shots on Monday! Can you tell she was annoyed? She enjoyed her own berry scone from Panera after the torture appointment. That, mixed with teething, has made it a difficult week. I'm thankful for summers off to spend with my girl... even when she's grumpy!
I'm reading a book for ENJOYMENT! I know it's hard to believe!
Now, before you call child protective services on me, if you haven't read this book or Karen Alpert's blog
Baby Sideburns
you need to check it out! She has a healthy dose of laughter and love on her page, along as in this book. I laugh out loud daily by following her on Facebook and Instagram.
And don't worry... I AM reading the 2nd edition of
The Daily 5
and
The Cafe Book
this summer, but I need to let my brain relax first.
I am obsessed! Is anyone else obsessed with Trader Joe's brother/cousin/great uncle... ALDI?
Yes, Aldi owns Trader Joe's, and it is fabulous. Black bean salsa anyone? Also, run there as fast as you can to get a plastic kiddie pool for $4.99. I bought one for my little gal, but think I need another for a reading nook in my classroom!
Does this even need an explanation? Summer vacation + a toddler = lots of these!
I had a meeting yesterday about early enrollment for 2 kindergarten kiddos... Thoughts? Ideas? Pros? Cons? Let me know what you think and what your district/school policy is... I'll share more about ours soon!
So, there you go... a day late, maybe a dollar short? I'm just glad I had a chance to link up with such a fun linky party... and that I was able to do it in silence... with a cup of coffee... and my girl still sleeping!
Happy Saturday!